Azure Guard is a friendly, dedicated, and knowledgeable group of people who enjoy playing together and want to explore every aspect of the game. We are respectful of others and realize that we all have obligations. That being said; the plan is to obtain our epics and raid events that will benefit our members. We are currently recruiting. If you feel you would be a good fit please feel free to apply and someone will contact you in game.
Summer time is breezing along here in Azure Guard. Yesterday we got ourselves a nice little summer quake and had a lot of fun racking up some kills! Prior to the quake saw us kill a Severilous and land ourselves another happy warrior with the drop of some green scales! Gorenaire and Lady Vox were not as kind to us, but you can't win them all! We have seen an uptick of white scales in recent months so not all is bad in the world for our bards.
As for the quake today, we had some fun on this long quake day! We got in some fun kills such as a trip to the Plane of Fear for Terror, Dracoliche, and the always charming and swol Cazic Thule.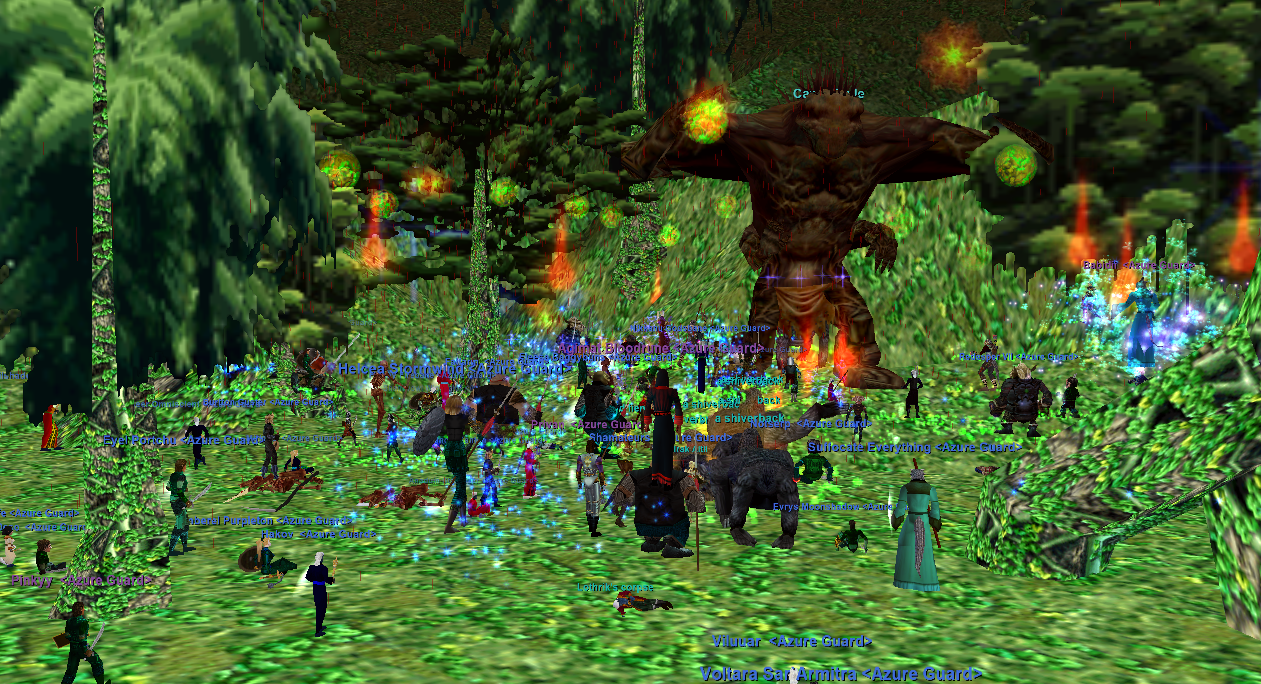 We then made our way to the Temple of Veeshan and brought the hurt to some dragons such as Gozzrem, Lendiniara the Keeper, Dagarn the Destroyer, and the golden one: Lord Feshlak!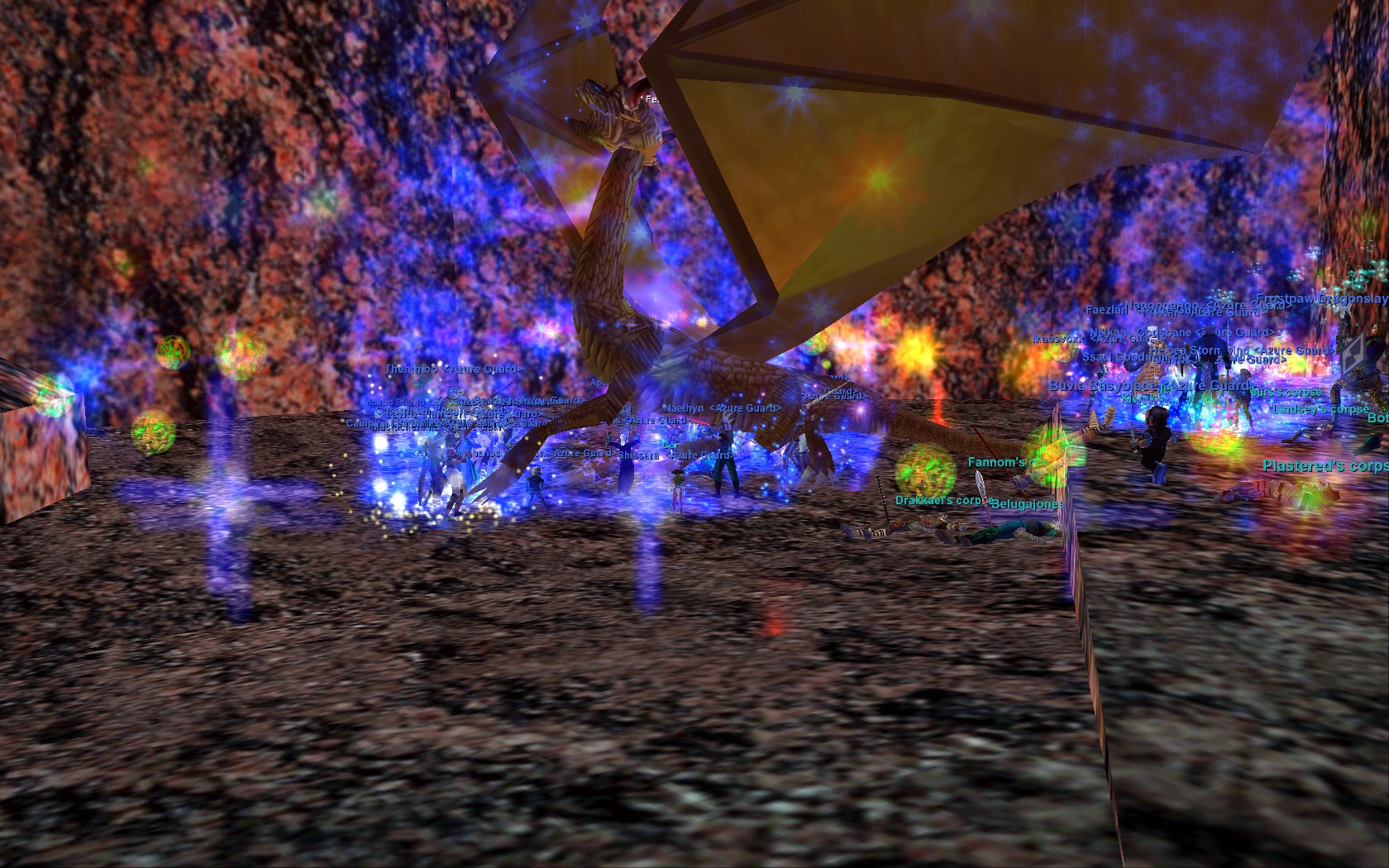 After the jaunt in from the west wing into north we set up for the ultimate prize: Vulak`Aerr. The competition was fierce and plentiful, and our target was also fierce and full of sass

The killing of Vulak was a long ordeal that involved many deaths, a few wipes, 4 hours of trying, and a lot of this in Discord (when Discord was working, did I mention Discord died for all the guilds in the middle of this):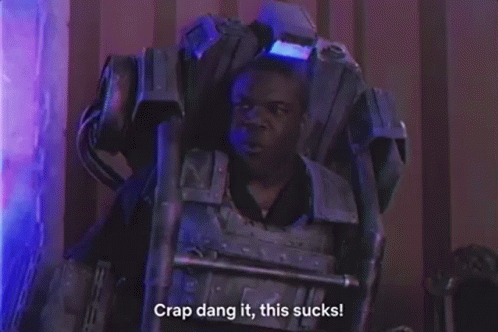 Vulak`Aerr (FINALLY) was killed by Azure Guard and friends (Freedom+Aegis Alliance) and after all that wait we got ourselves a nice Akkirus` Mask of Warfare (Grats Lavittz) as a great reward!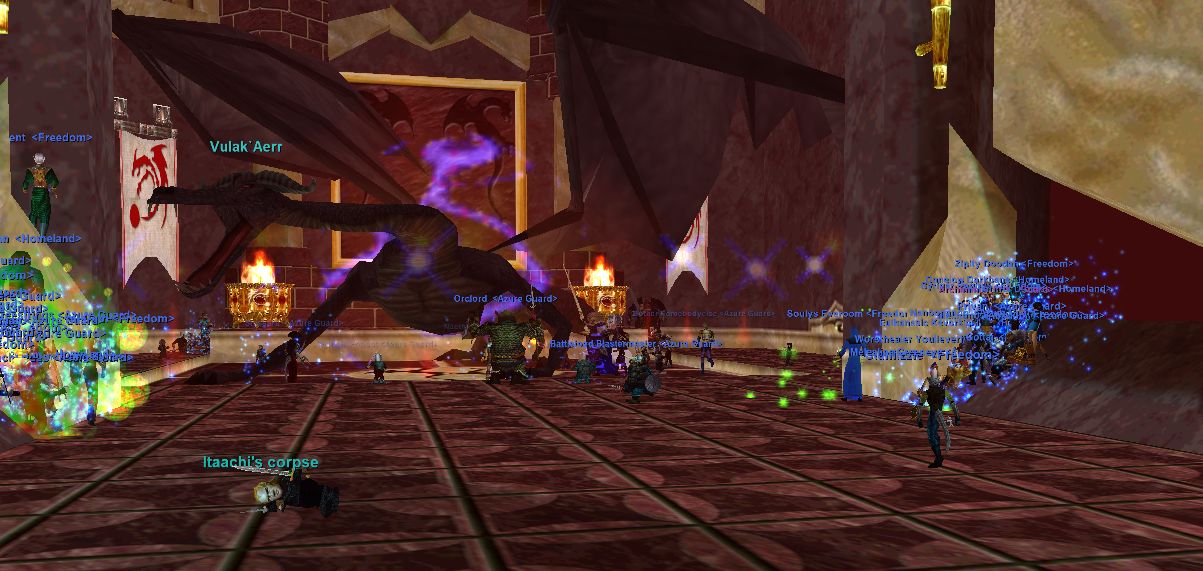 It was a long day in ToV, and we rounded it out with a trip to Sleepers Tomb and back to Western Wastes for Klandicar (Grats on gaining a level after our first attempt):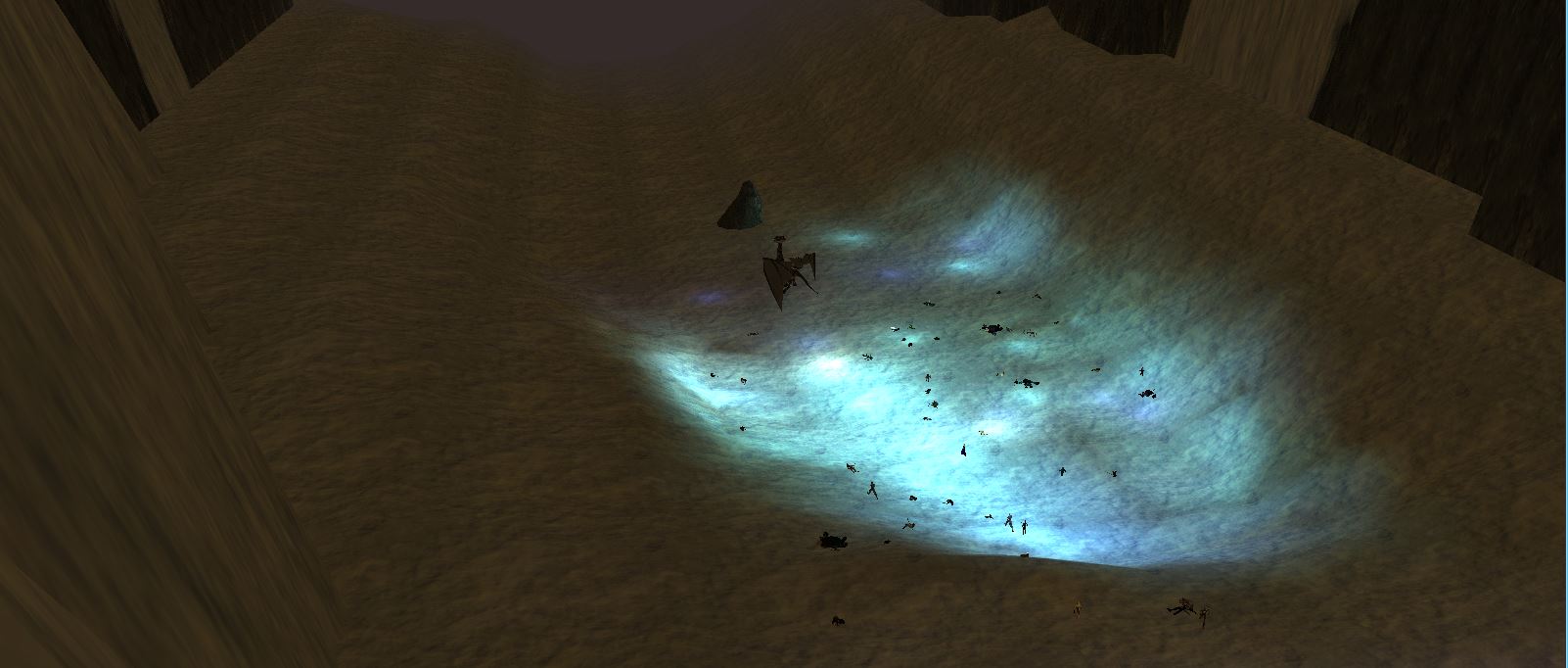 We finished off the day with a Wuoshi Bomb for the ultimate fun. All in all, a long day of raiding and fun! Tomorrow we get to follow it up with Plane of Growth and Tunare also! This is an actual gif of all of our bards thinking about tomorrows kite: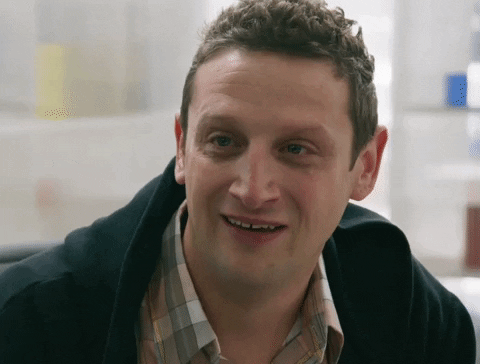 The summer has been kind to us in Azure Guard. We have been having a blast raiding with friends, working hard for some fun kills, and continuing to grow as a guild while facilitating the growth of our members individually.
Recruitment is open to all, come join in on the fun here in AG! The summer months are chugging along and so are we! Apply today and thanks for stopping by. See ya next time!
-Daewen
During this extreme hardship that we are all facing, it is helpful to know that we are here for support! Azure Guard understands how something of this magnitude can effect everyone in different ways, so I just want to speak for our leadership and members in saying this. Stay strong, be there for your loved ones and friends and co-workers! Things will eventually get better and go back to something similar!
We, as a guild are here for one another and AG still will continue to thrive and keep things moving! For those of you checking out our site, we are recruiting and having fun at the same time! Come join us to keep the boredom from setting in at home while quarantined! We have plenty of action happening in Norrath! Just check out some of the most recent kills!
Another solid Yelinak engage and kill during the last quake!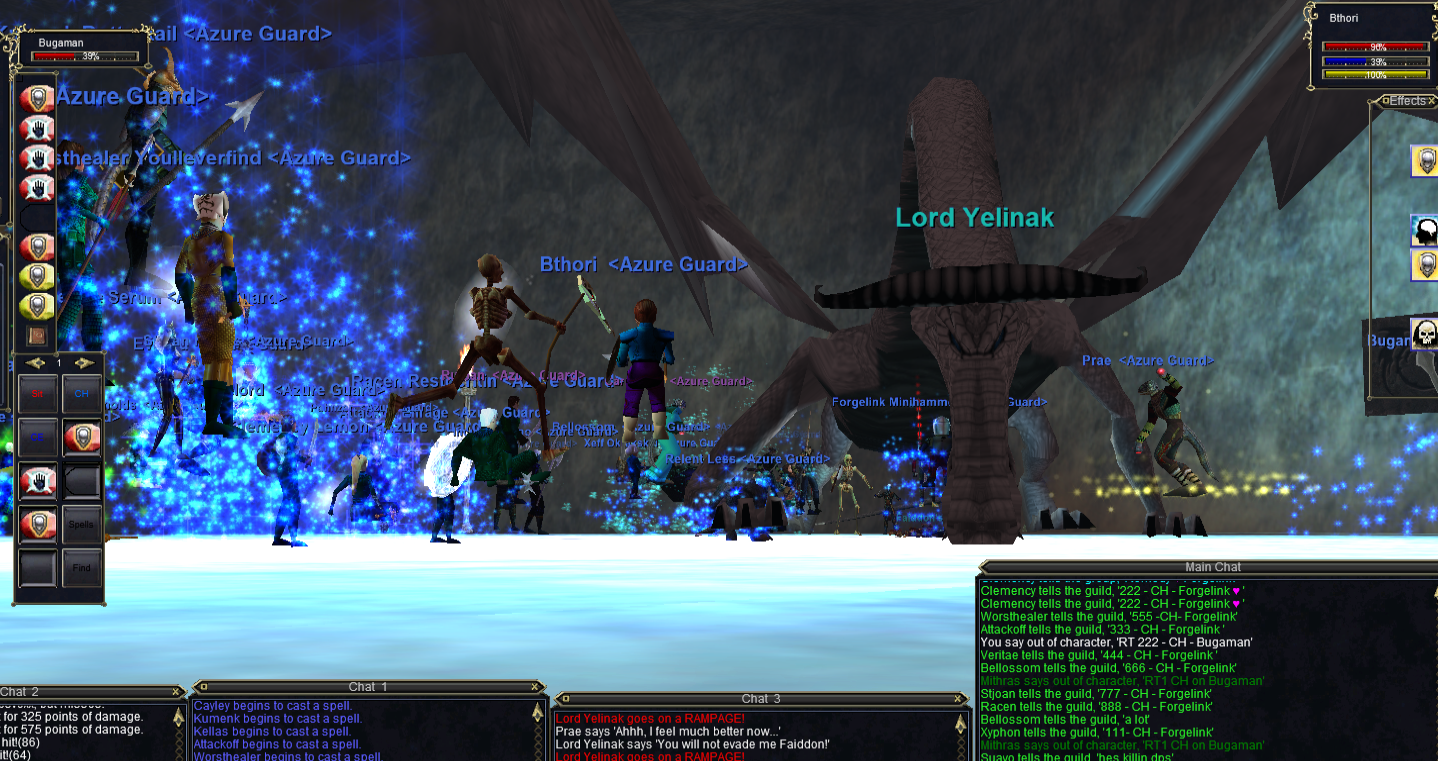 One of the triplets in ToV, Zlex going down!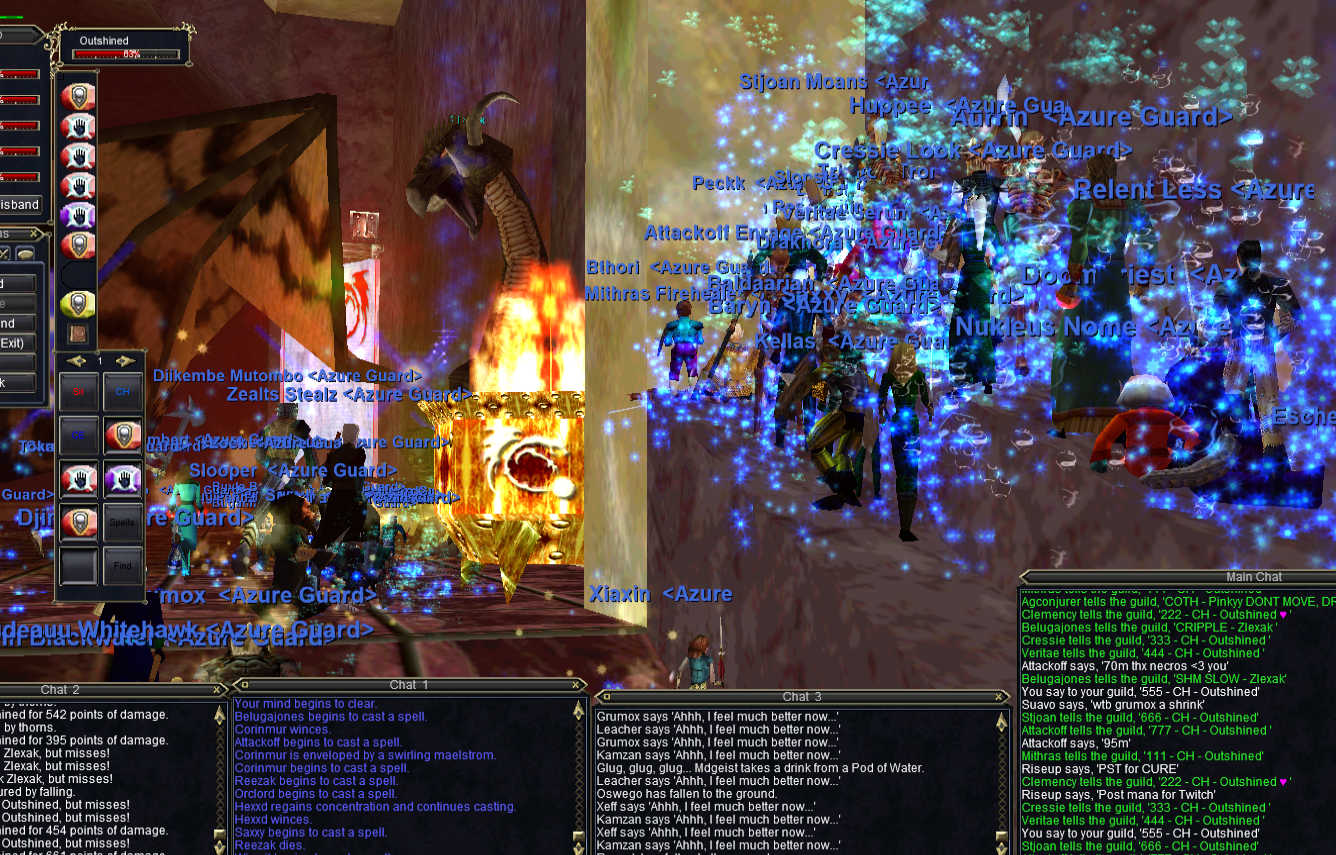 Our most recent Tunare engage, yes I cut off her body...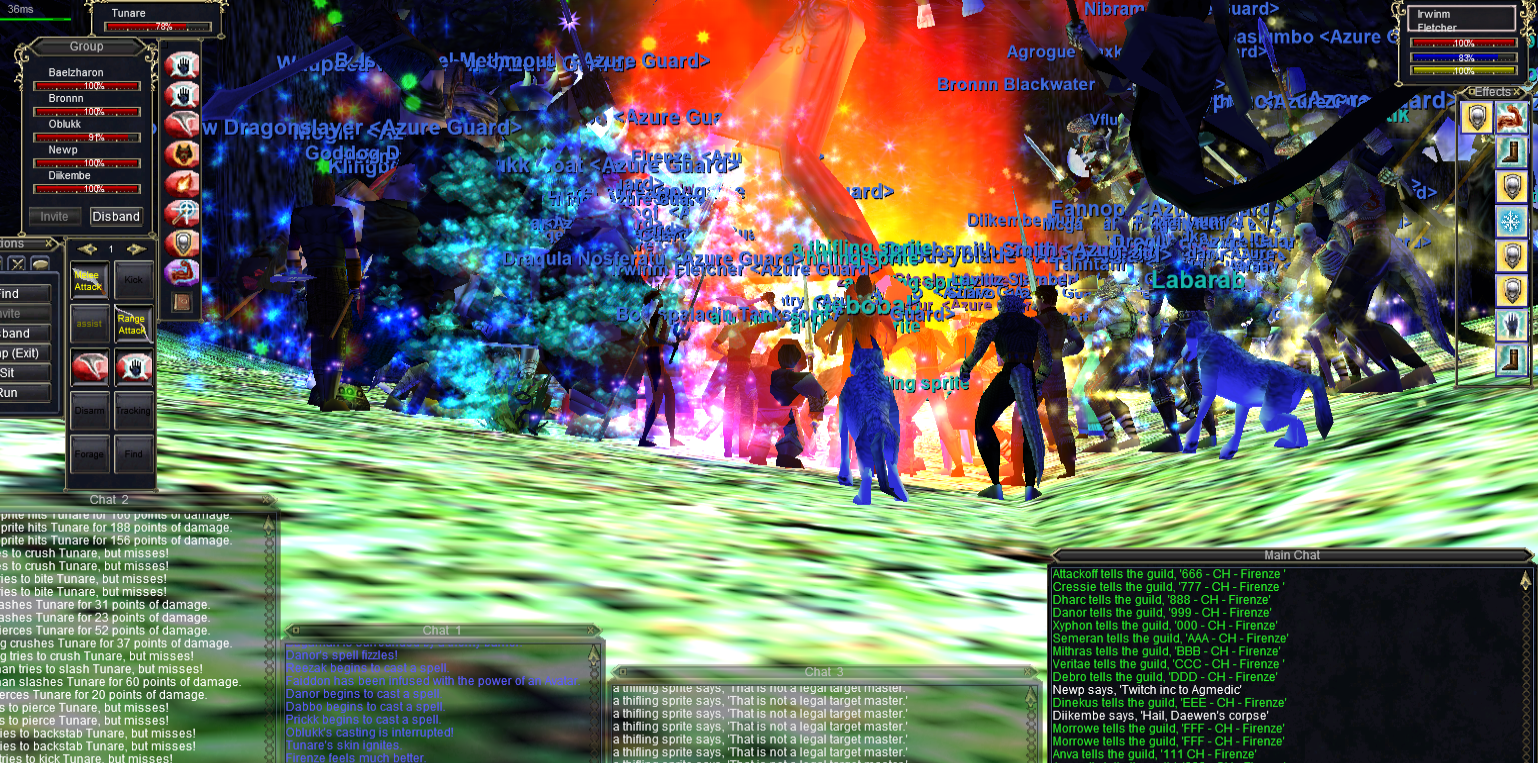 The dragon guarding the Temple of Veeshan, known for thousands of deaths across the Western Wastes has been laid to rest by a well thought out plan of attack by Azure Guard!!!! It may have taken us two tries, but we were able to fight through the pain and destroy him, at least for 1 week!!! Come join one of the only guilds able to kill him within recent memory!!! Apply to Azure Guard today at www.azurelaunch.gamerlaunch.com !!!
The calm before the storm....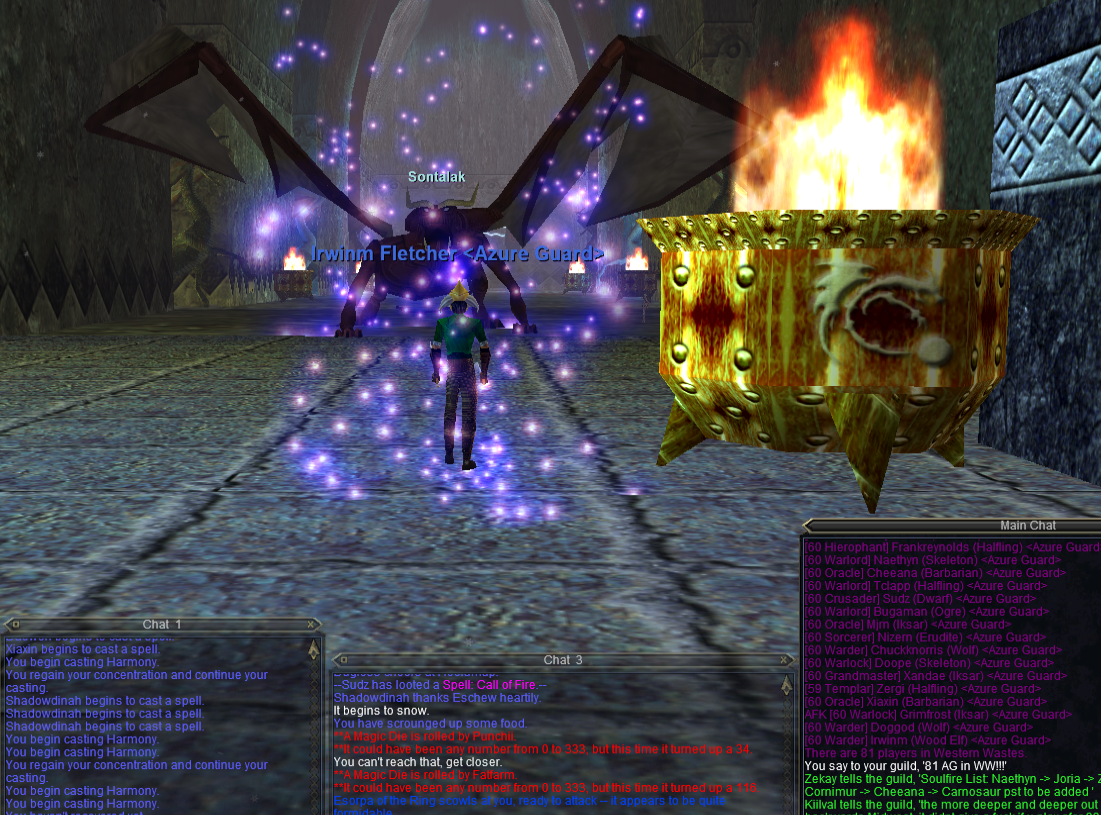 So much death, what can man do against such reckless hate?!? Destroy him!!!!